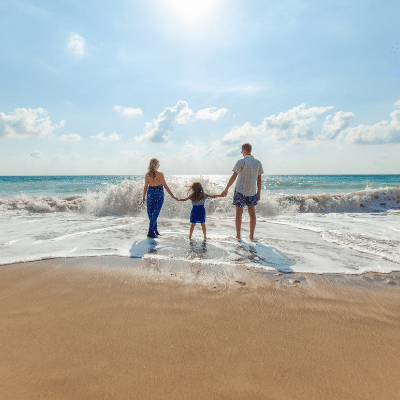 Imagine you're enjoying your family trip, you've been waiting to get out and enjoy time together, maybe experience a new destination or some of our wonderful nature. The last thing you want is an emergency that requires trip insurance,  but unfortunately, emergencies do happen and having to cover the cost of physicians, hospitalization, required treatments or a medical evacuation can be overwhelming. During these uncertain times created by COVID-19, travelers want to move about with confidence and have the peace of mind that comes from protecting both their health and assets. There are a number of misconceptions regarding travel insurance and we would like to help clarify a few.
1. Fact or Fiction: All Medical Evacuation Plans Are The Same
Not all Medical Evacuation plans are created equal. There are many travel assistance or membership programs that provide travel coverage but are not insurance companies. Insurance companies are regulated by the insurance industry and rated by A.M. for the best company for financial stability. When you choose an A.M. Best A-rated travel insurer you can feel secure that you are properly protected in an emergency.
Another critical difference in plans is centered around where you as the insured can be transported to if a medical evacuation is necessary. It is important to look for a policy that will get you to your home "Hospital of Choice", which gets you back to your health care network, and close to loved ones. Most travel insurance policies provide transport only to the "nearest suitable facility", which often will not even return you to the U.S. if traveling abroad.
In addition, non-insurance plans can't provide the option to add coverage for medical expenses you would incur in an emergency. Whether a medical evacuation is needed or not, expenses for physicians, tests, x-rays, medicines, treatments, emergency ground ambulance transport, and emergency dental expenses can be significant out of pocket and not covered when you are traveling.
2. Fact or Fiction: My Health Insurance Policy or Medicare Will Cover Me
Although your standard health insurance may cover some medical bills, do not expect the same level of coverage you receive in your home network when traveling. Most Medicare plans are extremely limited in the coverage for international travel, often with no coverage at all. Also, your definition of "suitable facility" may differ greatly from your health insurance provider. The best approach is to choose a travel insurance policy that provides medical coverage and transport to your hospital of choice.
3. Fact or Fiction: I Don't Need Travel Insurance Because I Only Travel in the U.S.
Travel-related emergencies can happen in the United States just as frequently as if you go abroad and they can also be every bit as severe. It's important to know that many smaller or regional hospitals throughout the U.S. do not have the specialists on staff or the specialty medical equipment to treat many critical illnesses or injuries. The cost of a medical evacuation, even within the U.S. can easily exceed $25,000 and international transport may run $75,000 or more. Add medical expenses that may not be covered and you could be hit with a huge financial burden.
4. Fact or Fiction: My Credit Card Will Cover Me
Consider this – do they offer good medical evacuation coverage to your hospital of choice, without a deductible? Odds are they do not. There may be some limited level of travel-related benefits, but not a robust plan that provides you the protection you need in times of emergency. The best way to avoid an expensive surprise is to thoroughly research what your credit card provides. Be sure it's the level of protection you desire, and it's clearly spelled out in writing.
5. Fact or Fiction: I Am Covered for an Infectious Disease or Pandemic
Many plans may have a pandemic exclusion. Ensure that your policy does not exclude COVID 19. We understand the need for no COVID exclusions on holiday, that's why we've recently
There you have it!
We hope we have dispelled a few myths about travel insurance and helped you navigate through the process of selecting the coverage that's right for your travels in 2021. Having the proper travel protection you can trust for medical emergencies allows you to travel with confidence and protect your health and finances.
If you would like to understand how Travel MedEvac insurance protects your travel investment, take a look at our plan options for medical evacuation, travel medical, and trip cancellation.