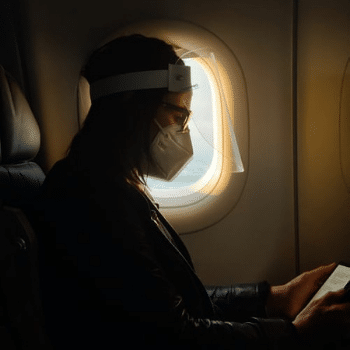 For as long as many of us can remember the general rule has been to buy emergency medical or evacuation insurance when going out of the United States. Now with a pandemic, new travel restrictions and fewer bucket list choices travelers are taking travel insurance seriously even close to home. From New York to Los Angeles, bike trips to RV travel, trip insurance has been added to the checklist.
According to industry reports Travel Insurance in the US has grown 2.3% per year between 2016 and 2021. This number is expected to rise significantly with travel needs and an ongoing need to protect travel cancellations. If you're going to get trip insurance, experts recommend comprehensive insurance, including options for policies with CFAR, cancel for any reason insurance, to safeguard against last-minute changes and COVID travel restrictions.
At Travel MedEvac we make it simple to find out what is covered in your travel policy from guidelines to eligible reimbursements and getting you to your home hospital of choice when abroad. "We've seen a lot of changes in how some plans are treating COVID, and we treat it like any other unexpected sickness or illness," says Travel MedEvac CEO, Joe Lesher. "This mattered to us because we know the uncertainty related to travel now more than ever, and we want to help travelers protect their health and finances."
When You Should Not Skip Travel Insurance
International Travel
When going abroad you have enough to think about and international travel tends to be more expensive. An average 12-day trip overseas costs $3,242 per person according to health insurance data. That's an investment you worked for and want to protect. Travel policies typically cover your prepaid expenses and reimburse such costs as lodging and airfare.
Travelers are always looking for a good deal and most international travel is booked far in advance. Now with COVID, last-minute bookings are on the rise and trip insurance protects you against the need for change.
Medical Needs & Emergency Evacuation
Don't let that sunny beach vacation or your long-awaited cultural trip be ruined in a faraway place by a medical difficulty. Medical assistance can be difficult in an unknown place and can get expensive very quickly. That's when comprehensive travel insurance comes into play and saves you a lot of headaches and out of pocket expenses. Emergency medical evacuations can cost more than $50,000 depending on your location and any additional medical conditions according to the US State Department.
Now our no COVID exclusion, policies can cover travelers from the day of purchase until their return home, happy, relaxed, and safe. Should you become sick prior to your departure and it is determined by your doctor you should not travel, our trip cancellation benefits would kick in. Should you become sick during your travels with COVID, it is treated like any other illness.
Cruise Travel
Cruising is a popular form of travel and travelers are looking for options to protect themselves with testing, vaccines, and trip insurance. It's OK to go through a cruise company for insurance, but there can be a difference between the options offered by cruise lines and booking your own directly. Looking at various options is a good way to protect your purchase and make sure you're not on the hook for large fees.
One of the biggest questions to answer with travel insurance is when to buy and how much coverage you need. In most cases, you're not required to buy travel insurance, but with our ever-changing world, and unexpected travel restrictions the last thing you want is to see thousands of dollars go down the drain on non-refundable purchases. Get an easy and fast quote in minutes to find out how you're covered.