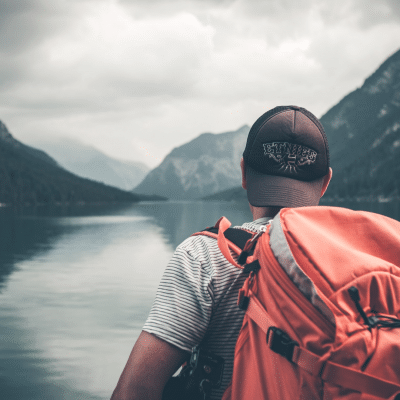 When you travel to foreign places, there are a lot of unknowns in the equation.
You can assume you're going to have a great time and come home in a very routine way – but it's also a good idea to plan for those eventualities that you're not expecting. We can help with specialized insurance that contemplates the "black swan" that nobody was thinking about until it happened.
Trip Cancellation
It happens for so many reasons – you have your itinerary all planned out, your tickets bought, and things at home all squared away. Then something happens. A major storm or national disaster. A sudden political change at your destination that upends transportation there. Even a pandemic, for which many people had to reschedule flights and other trips around the world.
With a backup plan for trip cancellation, you secure yourself against these types of unplanned happenings. When something goes wrong, you can hit the eject button without getting trapped in a vicious circle of difficult changes.
Medical Evacuation
One of the worst-case scenarios is that you have to be removed from some far-flung places due to a medical emergency.
Medical evacuation is almost sure to be an expensive part of your trip. It probably won't happen – but being covered for it means that if it should happen, you'll be able to afford getting yourself out of harm's way.
Major Conditions
There's also usually the assumption that if you do have to walk into some hospital in a foreign place, you'll be walking and talking and doing your own deals.
But what if that's not the case? Solid planning involves looking at how to authorize a power of attorney of some sort that's specifically tailored to your trip. Whether it's a bacterial infection, an immune reaction or anything else, there's a good chance that someone else will have to advocate for you at some point. And don't forget about the language barrier!
Again, nobody ever plans for these types of things to happen. But having risk mitigation in place is a key part of protecting yourself financially. The world is an unpredictable place – and without some specific and deliberate care to add these types of insurance products, you may find you're exposed to some specific liabilities. Nobody's going to solve this problem for the traveler – that's not really the domain of the airlines, and while a travel agent may be able to secure some coverage, doing this yourself is in your own best interests. Take a look and get adequate care for the trip ahead.