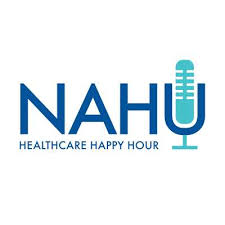 There is a wide array of choices for travel insurance and emergency medical evacuation insurance, so how do we choose? Let's start with comprehensive trip insurance on the Healthcare Happy Hour Podcast to find out more about the top questions on trip insurance.
What if you need to cancel your trip?
What if your belongings are lost or stolen?
What if you get sick or need to be evacuated?
What now? Join Travel MedEvac's company CEO as he joins the host of the Healthcare Happy Hour Podcast as a special guest. While we wait to see what Congress will be doing in regards to a potential end-of-year package, we are taking a break from proposed rules and politics. On this week's episode of the Healthcare Happy Hour, Joe Lesher, CEO of Travel MedEvac Insurance, joins us to discuss the world of travel insurance and the benefits it can bring to brokers and clients alike.
Listen below or subscribe and download anywhere you find your podcasts. With travel beginning to ramp up for 2021, there are many things to consider for comprehensive trip insurance. Get a quote in two minutes.