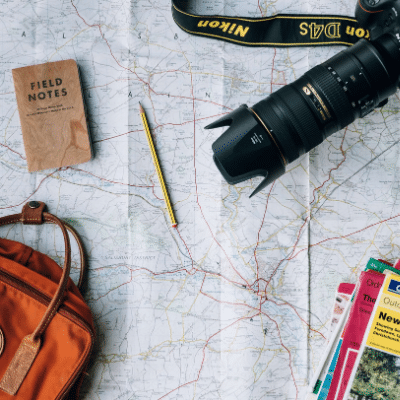 Travel can be fun and exciting or required for a business, it should also be covered by trip insurance. Whether you're flying to an amazing resort, going on a guided vacation or cruise, or taking a car trip, there's one thing we often forget to pack – the right medical travel insurance for your trip.
Regardless of how you travel, emergencies do happen. Whether it's covering the costs of a medical evacuation to your hospital of choice, medical expenses, or a canceled trip – the right travel insurance is vital. It is important to note though, all travel insurance is not created equal….as a matter of fact some plans are not even real insurance. You may wonder if insurance covers air ambulance, or how much medical travel insurance you need. We help you detail every aspect.
How Do You Determine Your Insurance Coverage Needs? Items to consider.
Coverage for COVID and medical inclusion
Cancel for any reason (CFAR) coverage
Emergency insurance medical limits
Quality emergency medical evacuation
Trip cancellation reimbursement
Travel delay and trip interruption coverage
Future travel may carry some new uncertainties, and trip insurance, air ambulance services, and holiday health insurance are there to protect your finances. According to the U.S. Travel Insurance Association more and more, American's are including trip insurance in their travel budgets. In fact, around 65.8 million people were covered by some type of travel policy, with policy purchasing on the rise for 2021 travel. 
What is CFAR?
Cancel for any Reason coverage is popular for travelers due to its nature. Simply to be covered for trip cancellation for any reason, or no reason at all. This covers additional expenses and is not something in standard plans. 
Should I Buy Insurance for Domestic Travel?
The short answer is, yes. There are a lot of questions for travel insurance in 2021 that were not an issue in previous years, so travel insurance is beneficial for travelers anytime they are more than 100 miles away from home. It provides trip assurance and protects their travel investment. When you're on vacation you are living your best life, the last thing you want to need is something to derail your plans. Ready to travel in 2021? Consider the protection you need.
No COVID Exclusions
The devil is in the details, and it's important to know what your policy covers. For example, many plans exclude infectious diseases – that's right, no coverage for COVID 19. During these uncertain times, it's critical to have a policy that matches your style of travel. So pack your travel insurance and move about with confidence and the peace of mind that comes from protecting both your health and finances.
We understand the coronavirus pandemic has disrupted existing and future travel plans for people around the world and increased the need for trip insurance. That's why we have comprehensive information on what your coverage includes and specific information on Coronavirus coverage. No COVID exclusion coverage is now a necessity for travelers going forward.  
Don't find yourself away from home without the coverage you need. If you suffer a serious injury or illness while traveling, you want someone like Travel MedEvac by your side. If you can't be treated at your location we get you home to your hospital of choice.
Travel MedEvac Connection: We're there when you need us most. Travel MedEvac has developed a suite of travel insurance products, without any infectious disease exclusions, that covers both domestic and international travel. All plans are underwritten by Nationwide Insurance Company. Find more recommendations on trip insurance coverage.
Get a quote in 2 minutes. Stay up to date with true trip insurance.