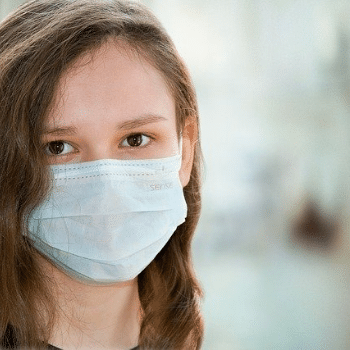 During the COVID-19 pandemic, around 27% of the American population have gone on vacation. Traveling in the age of the Coronavirus can be very stressful. The best way to take the stress out of this experience is by ironing out a detailed plan. If you are traveling in the United States, you have to make sure you and your family are prepared for this road trip. Ignoring the need for a plan of action can lead to a number of problems arising throughout your vacation and that's where these top things come into play for your road trip.
Whether you are traveling to see family members or you want to travel to a tropical local to escape reality for a while, you have to start planning your trip well in advance. Here are some things to consider while you are ironing out the details of your road trip.
Invest in Travel Medical Insurance
When planning a road trip during this pandemic, you have to make sure you consider everything. If you get sick or are injured far away from home, making sure your medical expenses and treatments are covered is crucial. Rather than waiting until you are staring at an astronomical medical bill before you think about getting travel medical insurance, you need to invest in a policy before you head out on your road trip.
The team at Travel MedEvac can provide you with an affordable and comprehensive travel medical insurance policy. If you are curious about what our policies offer, contact a member of the Travel MedEvac LLC team today.  With our help, you can get the coverage you need to travel away from home without worrying about the cost of medical emergencies.
Get Your Car Ready For the Trip
Going on a road trip with friends or family members allows you to create memories that will last a lifetime. Before you start this journey, you need to check out your vehicle. Allowing a mechanic to inspect your vehicle will help you find any problems that need to be fixed before your road trip. You also need to pack an emergency kit to take with you. This kit should include things like jumper cables, maps, and reflective cones.
Traveling during the pandemic also means you need to bring plenty of facemasks and hand sanitizer. Having these elements in place can help you have a fun and safe travel experience during the current COVID-19 pandemic.
Plan Out Your Road Trip Route
Another important thing you need to do before going on a road trip during the pandemic is to plan out the route you take. As you plan out your route, be sure to take note of the rest stops, restaurants, and attractions that are in the areas you will be traveling through. Having this information will help you get to your destination quickly and safely.
Check Out Our Insurance Plans
As previously mentioned, Travel MedEvac LLC has the insurance policies you need to stay safe while traveling. Contact us now for details on the policies we offer.