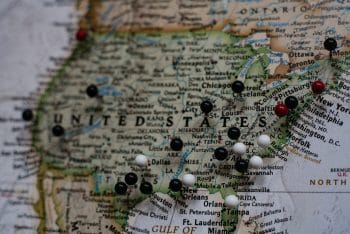 Travel MedEvac recently announced that its comprehensive suite of travel protection plans will now include cancel for any reason (CFAR) options and no infectious disease exclusions in all of their plans. Travel MedEvac has displayed it cares about consumer preferences and needs for corporate and leisure travelers by providing real trip insurance for the current landscape. That includes expanding trip cancellation coverage. The highly desirable CFAR and no COVID-19 exclusion provides much-needed assistance for travelers in a time that will be impacted by the pandemic and its aftermath for some time. Travel is re-emerging and travelers are eager to get back out into the world, trip insurance will assist in the return of travel and is more important than ever.
Travel MedEvac has taken into consideration real-world factors for travel protection in uncertain times, meaning that COVID-19 is covered as any other illness, relieving the pressure of travel for many people. The company understands that travel insurance for 2021 needs to meet travelers where they are, and that landscape is different than what was needed to protect travel investments in 2020.
"Travel is fun and exciting, but unfortunately emergencies do happen and having to cover the cost of a canceled trip, medical expenses, or an emergency evacuation can be overwhelming," says Joe Lesher, CEO of Travel MedEvac.  "During these unprecedented times created by COVID-19, consumers want to travel with confidence and have the peace of mind that comes from protecting both their health and assets."
Trip Cancellation and Travel Medical expense coverage, along with Travel MedEvac's signature 'hospital of choice' Medical Evacuation plans are the perfect solution for today's traveler who wants a convenient way to secure coverage 24/7.  Travel MedEvac plans provide both domestic and international coverage, regardless of the type or style of travel.  There are options to fit different trip lengths, including daily plans to cover a single trip – or annual/extended plans for longer stays and multiple trips during the year.
"Our product enhancements mean better protection for our clients and more confidence for the travel industry to begin growing again," shares, Lesher. "A plan with coverage even 100 miles from your home is now a necessity and  an emergency evacuation plan for international travelers can mean the difference of a saved life and thousands of dollars."
Travel MedEvac is an insurtech program distinguished by being true insurance, licensed, and regulated in all 50 states.
For more information or to become a distributor of Travel MedEvac plans email: affiliate@travelmedevac.com
For CEO or team interviews email: info@travelmedevac.com
Get a quote in two minutes.