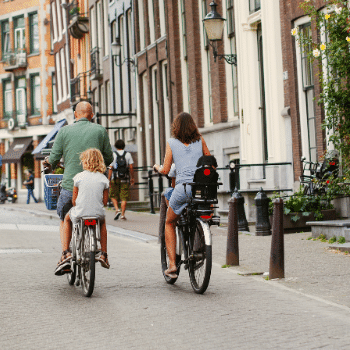 Plan a Trip Now
 Been at home for too long? Are the mundane realities of life and no travel getting to you? Are you looking to travel in order to escape the routine? We all know how taking a week off for yourself can sometimes be necessary to reconnect with the essentials in life. Oftentimes, a quick trip to the nearby beach curtails the stress we've accumulated from a busy day. For many of us, staying at home during the pandemic may have had bigger stresses and we're counting down the days to travel again.
Having to stay indoors to avoid contracting the virus, or wearing protective masks everywhere becomes a draining element that can take a significant toll on our mental health. For some time, the borders were closed, and international travelers were on standby, so an escape nearly seemed impossible. Now we are seeing a growing number of vaccinated travelers of all ages, excited to stay safe and travel again. Now what?
Traveling During the Pandemic
While some countries are still off-limits, there are many countries that are now opening their doors to tourists. The availability of the Covid vaccine and the strict implementation of SOPs in these countries has helped them be able to once again host tourists from all over the world and provide them with a safe Corona-safe environment and a friendly experience. What a great opportunity for anyone looking to escape the daily rut to pack their bags and head out for a much-needed adventure. Now is a time to start planning to explore and experience the wonders of nature in a safe way, especially with travel insurance.
Trip Insurance and Protection
But before hastily heading out, everyone should take into consideration that we all have a responsibility to ourselves. A responsibility to keep others and ourselves safe. If you're planning a trip, get your confirmed negative Covid-19 test, even if you aren't experiencing any symptoms (as the saying goes, better safe than sorry!). Travel only if you're healthy, and in order to return home safe, consult a travel insurance company that will cover any damages or cancellations during your vacation. Reminder: Trip insurance is one of the most important things you should pack with yourself whether you're traveling domestically or worldwide. Some would say that it is as important as carrying your passport with you because trip insurance is there for any unforeseen circumstances. Preventing your trip from turning into a nightmare. In fact, trip insurance is the only thing that will come in handy if you find yourself in an unexpected situation and or emergency. The same trip insurance will also pay for the treatment of any medical condition you may develop during your trip to foreign soil. Trip insurance, like any other form of insurance, acts as a safety net, and some countries have made it mandatory for tourists to have trip insurance before they cross their borders.
The Best Trip Insurance for You
Now you may be wondering what is good travel insurance? What do I need my trip insurance to cover in case I encounter an inconvenience? Where will I find a good insurance company that supports me in case of a medical emergency? There are many leading insurance companies that cover everything you need. At Trave Med Evac, they provide you with "a comprehensive travel insurance policy that will not just cover minor out-patient expenses but in case of a life-threatening situation will extend coverage to pre-existing ailments as well." So even if an underlying condition resurfaces, acting like a life-threatening disease, the company will have you covered.
They also offer a meticulously crafted medical evacuation plan. "Our Emergency Evacuation Plans Provide Coverage for A Medically Warranted Transport To Your Home Hospital Of Choice If You Are Hospitalized While Traveling 150 Miles Or More From Home." This means that you can get to your hospital of choice and not feel alone or have added stress during times of emergency. Medical Evacuation plans are extremely helpful in the sense that you can choose to be treated by your own doctor no matter where you are. Furthermore, the trip insurance is No Covid Exclusion travel insurance, meaning they treat all diseases, whether infectious or not, equally. If you contract Corona during your travel, the expense of treatment will be covered by the travel insurance as mentioned in their Travel Insurance Policy. No disease will be an exception. Your medical bills are covered!
You may also consider a Trip Cancellation Policy this "Protects The Cost Of Your Insured Trip Along With Coverage For Travel Medical, Trip Delay, Emergency Evacuation (Nearest Suitable Facility) And Lost Baggage Components." So not only are your medical bills covered, but all sorts of accidents will be addressed, and you will not find yourself helpless in your time of need. Remember, Emergencies Happen and Plans Change – Prepare For the Unexpected.
So, after you've chosen the best trip insurance for yourself and you've packed your necessary luggage, you're good to go! Take the next flight to your dream vacation place because you deserve it! Go to Australia, Ireland, or even India. Visit the mighty mountains of Iceland, the beautiful deserts of Egypt, and Ethiopia. The vast blue beaches of Thailand, Italy, and Hawaii. Because these places will welcome you with open arms and their tourist places will make you forget your worries for as long as you're there.
Countries That Welcome Visitors Especially From USA.
A holiday is a perfect excuse to escape the daily grind and to refresh yourselves, and with Travel Insurance Protection covering you, ask yourself, what are you waiting for?