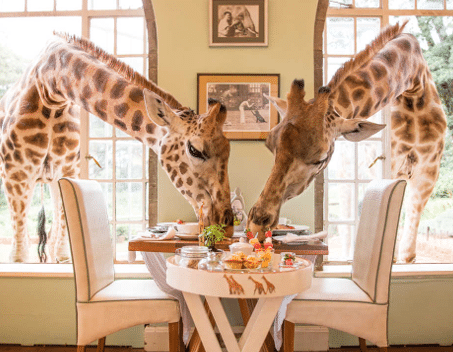 With the Covid-19 vaccine roll-out, many travelers are now booking leisure travel and considering the best types of travel insurance to safeguard their trip domestically and internationally. 
If you are looking to cure your wanderlust, we have rounded up the five most epic places to visit this year, (all open to US citizens) as well as the types of travel insurance coverage you should have to travel with peace of mind.
The travel insurance industry has made significant changes to meet the demands of travelers. Since the pandemic, the focus is on providing policies that cover COVID 19, quarantine coverage and more, to ensure eager globetrotters are adequately protected while traveling away from home.
What specific travel insurance should you consider for vacation travel?
'Hospital of Choice' Medical Evacuation Insurance
Many travel insurance plans include medical evacuation coverage – but they restrict transport to the 'Nearest Suitable Facility.' These plans could leave you in a foreign country being treated by doctors who don't have prior knowledge of your medical history.
If you plan on traveling abroad for vacation, purchase a 'Hospital of Choice' Medical Evacuation Coverage that can provide repatriation to your home hospital of choice if you have to be hospitalized while on vacation.
Travel Medical Insurance
A good travel medical insurance plan gives you all the benefits of a 'Hospital of Choice' Medical Evacuation plan and provides for emergency medical expenses while traveling. Emergency medical expenses like X-rays, doctor visits, and hospitalization could leave you with significant out-of-pocket payments if you don't have adequate travel medical insurance coverage.
Trip Cancellation Insurance
If you have to cancel your vacation travel, you stand to lose all the money you spent on the trip. Unfortunately, many travel providers offer minimal or no refunds for last-minute cancellations. Trip cancellation insurance can protect you by reimbursing you for prepaid, nonrefundable trip costs if you cancel for a covered reason. When you get your money back, you can book your vacation for a more convenient time.
Here are the 5 Most Epic Places You Can Visit In 2021 With Travel Insurance
Kenya
Kenya reopened its borders to international visitors in August 2020. With its wide-open, beautiful landscapes, it's easy to lose yourself in nature as you safely social distance. Don't miss out on visiting the world-famous Giraffe Manor in Nairobi to have the most unforgettable bucket-list breakfast in the world.
South Africa
This is a beautiful destination with a long history and several distinct ecosystems. Touted as the gateway to safari tourism there are plenty of places to tick off of your bucket list. They are still open to U.S. visitors with a negative PCR test and more updates make frequently from the US Embassy. Don't forget to insure your travel investment with trip insurance and make sure you're covered for emergency evacuation the way you want to be covered. Discover Kruger National Park and peace of mind.
Mexico
Mexico's beaches are high on travelers' lists this year, but unique spots like San Miguel de Allende – voted best small city in the world, are making a name for themselves for adventure-filled vacationers. Experience Mexico's fantastic food, rich culture, fabulous hotels, and lazy days staring into the ocean's brilliant turquoise hues.
The Bahamas
Who doesn't want to see warm sandy beaches this time of year? Visitors to the beautiful islands can enjoy travel but with some restrictions. Visitors must have a negative Covid-19 PCR test done less than five days before arrival. Next up, get your  Bahamas Travel Health Visa with a requirement for Covid-19 health insurance. Who wants to leave, so if you're staying over 5 days, you will be required to take another rapid test. Get updates on the islands' travel website and on the US Embassy website.
 Egypt
Are you interested in ancient history? Then Egypt is the place for your 2021 dream vacation. The long-awaited Grand Egyptian Museum (GEM) – the largest archaeological museum globally- fully opens its doors to eager history-lovers. The museum promises dazzling exhibitions, including one with every artifact found in King Tutankhamun's tomb. This is a place far away from home where you don't want to be without travel insurance but is still open to U.S. travelers with testing no later than 72 hours prior to arrival and required travel insurance.
Don't wait too long to make your vacation travel plans for 2021. Demand will increase significantly for the best places to visit as more travel restrictions are lifted. Ensure that you have adequate trip insurance to safeguard your trip and coverage to go tick off those adventures you've had on paper far too long.